We are passionate about helping others live a happy, healthy and rewarding life. Our team of specialists in the health and wellbeing sector are driven by a desire to share knowledge and make a difference to people's lives. This is the foundation from which Katuka Wellness was born.
We're here to help you live your healthiest, happiest life.
Whether that's feeling confident in your body, increasing your energy, boosting your immunity, enhancing your relationships, taking big leaps in your career, finding more balance and fun in your life… or all of the above!
We provide an expansive collection of professionally produced online resources to support your personal development presented by recognised leaders in the broader health & wellbeing space. You will learn amazing new ways to be healthier, happier and achieve your goals.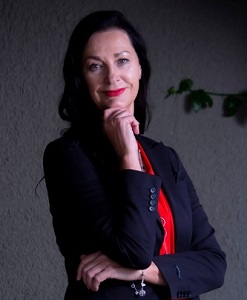 Desèré Lundon-Muller
Desèré is the Founder, Coach & Owner of Wellness.Katuka.online, a coaching and mentoring company for businesswomen and entrepreneurs in Namibia.
Desèré is a paradigm shifter and a visionary leader – she's been supporting influencers for over two decades and continues to be dedicated to supporting & empowering women to bring all of themselves to the world wholeheartedly. As a Leadership & Business coach she serves women who are ready to leverage their businesses, learn how to move through their blocks to success, increase their income & live balanced lives with purpose. 
As a notable women's empowerment advocate and coach, Desèré has delivered business-building and training platforms such as the Namibian Businesswoman of the Year Awards, The Katuka Mentorship Programme, The Economist Businesswomen Networking Breakfasts, and the Northern Businesswomen Conference. Her comprehensive programmes have served hundreds of businesswomen and entrepreneurs annually. 
Desèré believes in purpose-based business. She has fundraised thousands of dollars for projects focusing on empowering women, closing the gender pay gap and thereby creating economic wellbeing.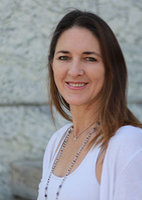 Suzi Seha
Yoga teacher and Reiki Master, Suzi Seha uses her special skills to teach people breathwork, mindfulness and meditation techniques.
She believes that the energy given off by every person is what he or she receives back, therefore it is a core part of her work to raise the energetic vibration of individuals and the environment alike through the workshops she conducts.
She further believes that gratitude is the open door to abundance, that we have the power to create our own reality and that love and kindness are free resources to be used for the highest good of humanity.
Suzi is a founding member of the Mindfulness Institute of Namibia, the owner of Lotus Boutique Yoga Studio and Lotus Zen Den Inspired Living Studio, where she works with adults, teens and children.
As partner in Wellness Retreats Namibia, she often travels to beautiful locations to share her work with other people.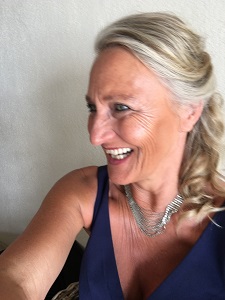 Sabine Kownatzki Rüegg
Sabine is an Advanced Neuro Coach and founder of Thalestris Coaching. Life-long learning, sustainable individual growth and return on investment are the pillars of Sabine's approach to training. Her ultimate goal is to guide every person to reach a higher level of functioning throughout their lives. "It is important for me that each individual adopts life strategies and personal growth as well as solutions for their challenges which make sense to them," is her broad view of training that changes people's course in life.
Sabine believes that by balancing IQ, Emotional Intelligence and Multicultural Intelligence, everybody can reach leadership status, independent of their current position. In order to achieve this, she relies on the latest international neurological and leadership research as well as empathy and a personal approach.
Bachelor of Arts Honours in Counselling Psychology/ University of S.A.
Certified as an Advanced Neuro Coach/ SCOAP© and Leadership coach in Switzerland.
Thalestris Coaching: registered practice for Life, Executive and Professional Coaching and Positive Psychology.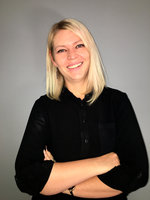 Iani de Kock
Clinical Psychologist Iani works with both private and corporate clients where she focuses on empowerment and the universal capacity of each person the heal him or herself. Through her work in the psychiatric discipline, she teaches people to live authentic lives with purpose and meaning.
She is a founding member of the Mindfulness Institute Namibia, which conducts mindfulness research and therapy in the local context. She is the founder of Being Well Psychologists, offering a range of sports, clinical and organisational psychology services to individuals, groups and organisations with a particular focus on wellness and greater authenticity in people's professional and personal lives.
Having worked at Lifeline Childline and the Gender Violence Unit in Windhoek, she has a great passion for conversations around gender from a preventative and positive psychological perspective.
She follows the Jungian school in psychology, particularly through what is known as shadowwork. This is a powerful tool for both individual and collective trauma healing and crucial in understanding the underlying subconscious elements that come into play in the dynamics that fuel relationship violence.
Our Partners
Through our partners we help provide wellbeing and transformation services.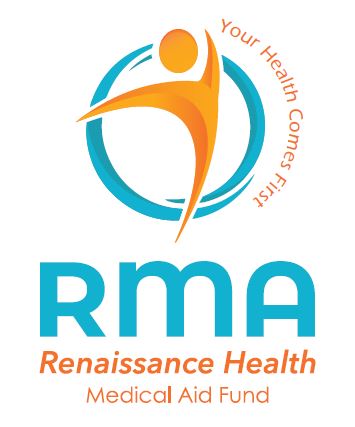 Renaissance Health Medical Aid Fund (RMA) is a proudly Namibian medical aid fund, and operates under the slogan – "Your Health Comes First". RMA's comprehensive product benefit offering ensures that its members' health comes first, and not only physical health, but over-all health and well-being. The RMA vision is to improve the health and well-being of all Namibians, members and non-members alike, through quality medical aid benefit products, and a forward-thinking approach to holistic and mindful healthcare.

Economist: A Happy Team = A Productive Team
The Katuka Wellness Programme supports individuals and employees as they adopt and sustain behaviours that reduce health risks, improve quality of life, enhance personal effectiveness, and benefit the organisation's bottom line. Through the mentoring process, a culture of positive contribution is instilled in all participants to enhance their wellbeing and their productivity. Through many years of running this mentorship programme we have come to realise the overarching importance of wellness. Worksite health promotion should be viewed as an investment in a business' most important asset, its employees. Studies show that employees are more likely to be on the job and performing well when they are in optimal health. "Our health is our wealth," says Daniel Steinmann, editor of the Namibia Economist.
Be the first to know about news, updates & special offers.